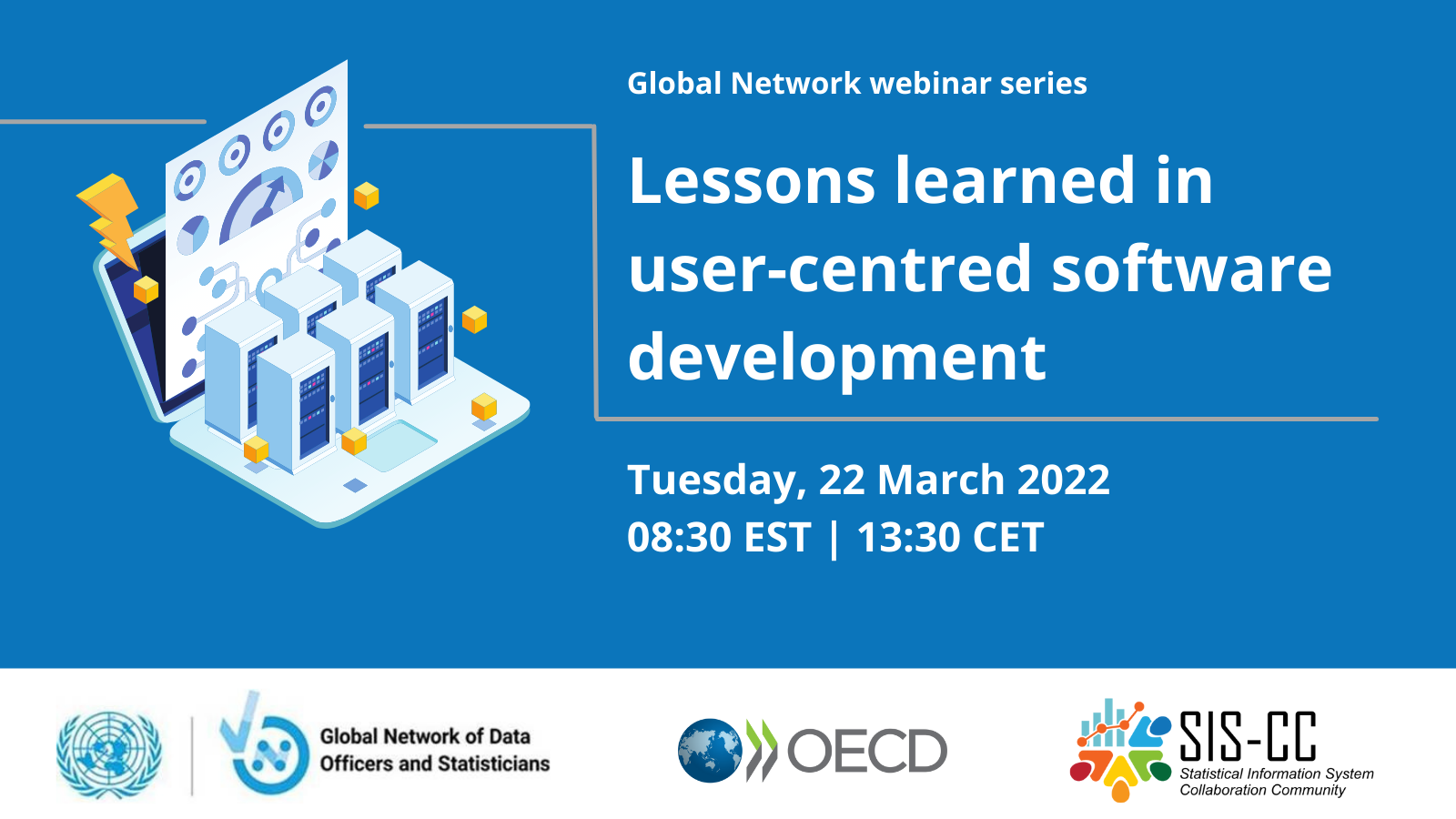 Lessons learned in user-centred software development
The OECD-led Statistical Information System Collaboration Community (SIS-CC) and Global Network of Data Officers and Statisticians, hosted at the United Nations Statistical Division, held a webinar on Tuesday, 22 March 2022, 08:30 EST that presented the move from a classical to an agile, user-centred software development approach using the example of the open-source platform .Stat Suite.
The virtual event provided an opportunity to explore how SIS-CC product managers apply user-focused functional design principles and how the solution team manages the open-source project and maximises code sharing. The presentation uncovered the community's journey from developing monolithic applications to componentised software architecture with a high degree of automation to optimise productivity, quality and shipping time, thanks to state-of-the-art technologies, such as GitLab and containerisation.
The recording of the webinar is available below.